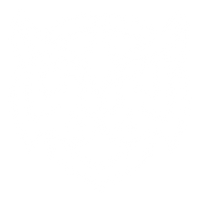 An invitation to train in the art of ...
An invitation to train
in the art of ...
Manifesting the Invisible
A Weekend Intensive to Experience the Findings of My 30 Year Search For How To Manifest the Results of "Spiritual Work" in the Material World
Learn the Method…Connect With Spirit…Transform Your Material World
September 29 - October 1, 2023
I've always been attracted to "spiritual work," but I've struggled navigating spiritual pursuits and material pursuits. I have never quite known how I was supposed to live my discoveries and wisdoms in my daily life. 
While there are people talking about practical spirituality, I don't know how specific anyone gets into the dirty details of the "how to". There are concepts out there about living spiritually in your day-to-day, but a concept isn't the same as a knowing.
At the heart of my own searching has been a quest for something that was neither psychological, religious or scientific, but a natural embodiment and an integration of my two worlds: spiritual and material.
The truth is that, to be happy, you need money and you need meaning.
That means, you need to do "spiritual work," but you also need to see the manifestation of that work in the material.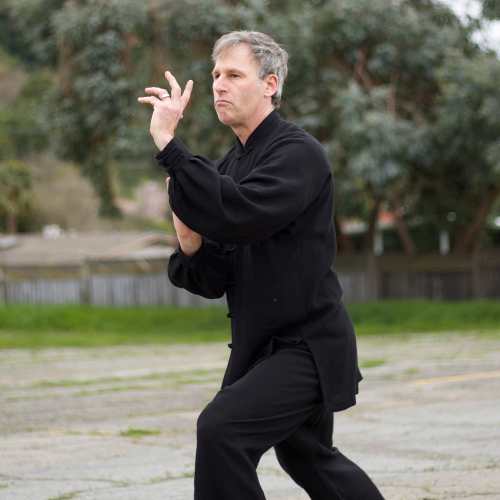 It Took Me 30 Years, But I Finally Discovered a Process For Doing Exactly That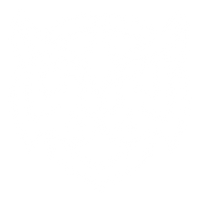 Over the last 30 years as a teacher, I have been in the spiritual pursuit area. I spent thousands of hours privately and in groups teaching on all the normal struggles of life, like relationships, health, money and work.
My work was always focused on that inner part, specifically the inaccurate perceptions of the mind; that pesky function that is almost always giving us some misery.  
My personal struggle has had a unique component where everything in my work at some point came from my own seeking. Almost all of my pursuits and interests have ended up in my work. Being a student and teacher have always been intertwined.
But I struggled with what I thought I could be versus what my life actually was. 
Success, if measured from within, is about whether you think you are living up to your potential. 
While the pursuit is always some sort of a struggle, I think what I have been most unhappy with was my process.  
For many years, I was searching for a process that would allow my spiritual realizations to become manifest in the physical. I wanted a simple framework I could use to move my connection with Spirit into the material world and use it to enrich the quality and experience of my life.
The bad news is that I never found such a process…
The good news is that I finally just built one myself…
And I am excited to announce that, after working on this for the past 30 years, I am now ready to teach this method to those who want to combine their success in the inner worlds with their experience in the material world.
Consider this your invitation to what I call…
Manifesting
the Invisible
September 29 - October 1, 2023
During this 2.5 day intensive, I'm going to transfer the knowledge of this framework to you and help you begin your journey to "manifest the invisible" in your own life.
To be clear, this path is not for the faint of heart. If you're looking for a meditation retreat that leaves you feeling like you're walking on water, this isn't where you're going to find it.
Instead, we're going to go deep and begin by "tilling the soil" of your connection with Spirit. From there, we will explore the method for allowing that connection to move out into your life on the material plane.
If you've done a lot of work on yourself and are still wondering why your life is missing something, then this method will provide a process and direction for helping to change that.
Here's a brief summary of the agenda for the two and a half days of the Intensive…
Friday evening will begin with an Introductory Session including a short teaching to prepare you for our journey to integrate spiritual realization with physical manifestation. The session will end with a full hour of Effiji Breathwork where we will clear and strengthen the connection with ourselves and lay a foundation for our work.
Through multiple sessions, we will dig deep into the 4 levels of mind and the 4 regions of self, along with an introduction to the 10 animal movements, so that you can develop a clear understanding of how the system works to LIVE your spiritual realizations in the physical world.

During this time, each attendee will also receive a personal reading, from me, to discover exactly where you are in your process of awakening and in your process of manifesting.

From this reading, you will learn your "energetic signature," so you can know which aspects of yourself require training to deliver both spiritual realization AND physical manifestation in your life.

Saturday and Sunday will also include more Effiji Breathwork and time for processing to help "till the soil" of your being and work through any blocks that could slow your growth.

You'll leave the Intensive with a set of practices you'll have for the rest of your life, along with new friends and a way to integrate your spiritual life into your material world.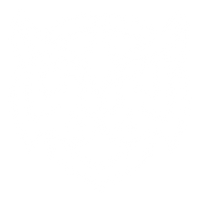 In my 30 years of teaching, I've noticed that people generally excel in only one part of this journey. Some excel at spiritual work, others excel at manifesting in the physical.
The result is well-developed spiritual beings who struggle on the physical plane or great manifestors who feel like something is always missing in their life.
The Manifesting the Invisible Weekend Intensive is for people who are willing to do the work to rise to a level of integration that few people experience.
If your idea of "work" is sitting and listening to a motivational speaker, however, this is not going to be the right event for you.
During the Intensive, you can expect to be challenged, so an open mind and a willingness to learn is key.
Most of you are familiar with Effiji Breathwork and the amount of transformation that practice can deliver in an extremely physical way.
Effiji Breathwork clears the connection with Self. It is the first piece of this journey.
Sacred Movement and an understanding of how your physical body moves through the world is the second piece. With it, you can bring your spiritual realizations into a form where they can both enrich your life and the lives of those you meet on your journey.
The Manifesting the Invisible Weekend Intensive will be held from September 29 – October 1, 2023 in San Rafael, CA. We will begin on the evening of the 13th and end on the evening of the 15th. (Exact location details will be provided upon completion of your enrollment.)
The fee for enrollment is $1,500 and will include access to the 2.5 days of the Intensive. Accommodations and food are not included.
The system that you will learn over the course of the Manifesting the Invisible Weekend Intensive is something that has taken 30 years of work, trial and error, plus a whole lot of suffering to create.
I offer it to you with the sincerest wish that you will use it to completely transform your life by bringing your True Self into its fullest expression on the physical plane.